VPN for Blackberry – Setup a VPN Service on Blackberry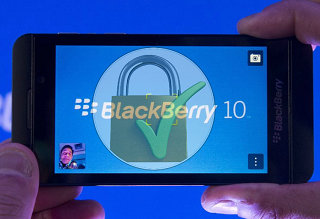 VPN is necessary for various reasons. Many organizations use this to ease the communication among the employees. They need to get connected with each other for smooth running the works and also the data they transfer needs to be secured. For all these reasons using VPN is the best solution.
VPN can be used in smart phones like blackberry. And as the smart phones are just like the small pc the data can be stored in smart phones. So the security can also be ensured for avoiding any unexpected situations.
Normally VPN is mostly used by the organization which has got competitors in the market. So there is a chance to steal their valuable information. This works as hindrance in between the company's development. To avoid these problems they go for the VPN connection while connecting with the employees.
This VPN can be easily used by the people who have got blackberry of their own. Because blackberry has got VPN built in. so there is no need to install any third party software to take the advantage of the VPN.
Just the users of the black berry need to do some set up. Then they are all set to use the VPN connection.
How to setup a VPN on blackberry
For setting the following process can be followed.
At first the user needs to create a VPN profile. To do this you need to go to the blackberry solution management. From there expanding the policy and then from wi-fi configuration a VPN profile needs to be set up.
After that you need to create another VPN profile based on the existing VPN profile. To do this you need to go again the previous way to the blackberry solution management and then from manage VPN profiles copy a profile and save the changes.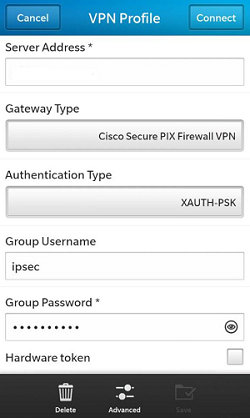 Then you will have to configure the VPN profile. From the "configure VPN profile" option go to the manage VPN profiles and giving a name of the profile save the edits.
Then you need to assign a VPN profile to use. To do this from the administration service go to the manage users. There you will find some VPN profiles for the user. From there choose the correct profile and the adding the icon save all the changes. On "Gateway Type" select "Microsoft IKEv2 VPN server" from the drop down menu. Also on "Authentication Type" drop down menu select "EAP-MSCHAPv2". Leave "Authentication ID Type" field empty.
Then you need to associate the VPN profile with a wi-fi profile to use the connection in the wi-fi network. To do this from manage wi-fi profiles name a profile and then from the drop down list of the VPN profile choose any of them. By this way all the process can be done and then you can easily use the VPN in any public network securely.
Top Blackberry VPN Service
| | | | |
| --- | --- | --- | --- |
| 1 | Pure VPN | Cost $9.95/month || 3 Days Money Back | |
| 2 | ExpressVPN | Cost $12.95/month || 30 Days Money Back | |
| 3 | Hidemyass | Cost $11.52/month || 30 Days Money Back | |
| 4 | IPVanish | Cost $10.00/month || 7 Days Money Back | |
| 5 | Kepard | Cost $7.00/month ||  Free 30 minutes per day | |