Here BestVPNServer collect all the VPN Coupon Codes,VPN Promo Codes and VPN Discount Codes to help get best VPN deal.
Enjoy!
VPN Service
VPN Coupon
 Expired on
Detail
HMA!ProVPN
8/31th,2016
13% OFF on a 1 month subscription

42% OFF on a 6 month subscription

57% OFF on a 24month subscription

 ExpressVPN
Limited time
35% discount on 12 months
 PureVPN
 "MarchMadness"
2/20th, 2015
10% OFF on all its plans and add-ons
 VyprVPN
Limited time
50% OFF the first month
TorGuard
 "BlackFriday"
12/01st, 2014
Black Friday 50% Off Sale
 VPN4ALL
"bestvpnserver"
 00/00, 2099
15% discount on all VPN4ALL's packages
 IPVanish
"FRIDAY2014"
12/01st, 2014
Additional 25% off its Annual Plan
 OverPlay
 
12/01st, 2014
FREE SmartDNS with 1 Month of VPN
 ibVPN
"BFCM14"
 12/01st, 2014
30% discount on ibDNS and ibVPN packages
 BananaVPN
"bestvpnserver"
00/00, 2099
20% discount on all BananaVPN's packages
 IPVanish
 "BVP20″"
06/29th, 2013
20% discount on all IPVanish's packages
 WorldVPN
 
8/1th, 2014
WorldVPN! 30% off all VPN Plans
 Kepard
  "6months"
 02/10, 2013
50% discount on all Kepard's packages
NEWS ON VPN COUPONS 2016
Jun 10, 2016 – More Summer discount news for UEFA European Football Championship / Summer Olympics
1.HideMyAss offer 57% OFF On Summer Special sale for 2016.
This summer 2016 is rich with sport events(UEFA European Football Championship – 10 June – 10 July 2016 Summer Olympics – 7 – 19 August)that traditionally bring more interest, and the vpn will help get the fast matchs directly on the Internet.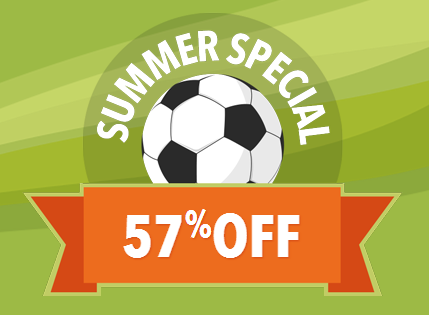 Summer Sale 2016 Details,Duration:it starts on 9th June 10:00:00 UTC and ends on 31st August 23:59:00 UTC.
1 month:  $11.52 > $9.99 (13% saving)
6 month: $69.12 > $39.96 ($6.66 per month – 42% saving)
12 month: $138.24 > $59.88($4.99 per month – 57% saving) *BEST DEAL*
2.ibVPN offer Summer PROMO
ibVPN have launched a new package, Standard VPN that's merged the country locations packages (US+CA VPN, UK+IE VPN, EU VPN). The regular price for this new package is $3.08/month – paid annually or $4.95/month – paid monthly and users will have access to 90+servers in 41 countries.
Furthermore, for the new launched package, they will run a Summer PROMOTION and the price for the Standard VPN plan will be $1.54/month – paid annually or $2.47/month – paid monthly. Now ibVPN is definitely the most affordable VPN service available on the market: the cheapest quality VPN service.
April 3, 2016
ExpressVPN – 35% discount on 12 months

Here is a video create by ExpressVPN. It's a easy way to tell first time VPN users what ExpressVPN is and how it can help them in their daily life.OK,the really great news is now ExpressVPN offer Special 35% off. You can visit via the Special  link or previous baner.
Mar 31, 2016
Hide My Ass Discount On Flash Sale
HMA Flash Sale which started on 24th March and is set to run till 7th April 23:59 UTC.

1.Hide My Ass Discount On Xmas
The holiday season always come with great Discount! The Xmas Special VPN sale from HMA already started,the offer will expiry on 06th, January 2016. So i advice you Grab this opportunity of 1 year.Here is the price detail,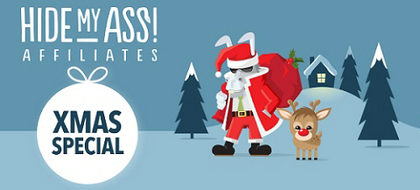 1 month usual $11.52 > Now  $9.99 (13% saving)
6 month usual $69.12 > Now $38.94 ($6.49 per month – 44% saving)
12 month: $138.24 > Now  $71.88 ($5.99 per month – 48% saving) 
New subscription:  24 month: $119.76 ($4.99 per month – 57% saving)  *BEST DEAL*
Mar 17, 2015
10% OFF for NCAA March Madness
Another Basketball Tournament is about to begin. And this time, it's NCAA March Madness. It is the biggest American College Basketball Tournament played between 68 regional teams from 4 different conferences.
According to an article on Forbes, 1.4 million hours of live streaming was consumed by NCAA viewers last year.*10% discount via promo code 'MarchMadness' on all plans
Feb 10, 2015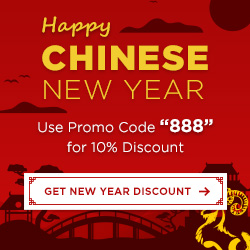 10% OFF for Chinese New Year
Chinese New Year is the most important festival in China,For celebrate the Chinese New Year PureVPN is coming up with its Chinese New Year campaign, offering additional 10% discount on all its plans and add-ons.
ACTIVE Time: from 10th February 2015 till 20th February2015.
Promo code:  '888'
Nov 28, 2014 – More on Discount for Black Friday/Cyber Monday
1.PureVPN – Save Up to 65% OFF! Black Friday Offers  (28-29 November 2014) & PureVPN Cyber Monday Offers (30 – 01 December 2014)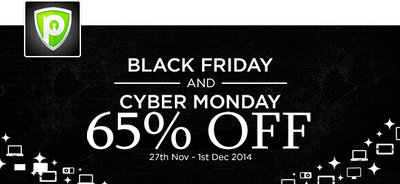 2.ibVPN – From Nov 28 until Dec 01,ibVPN will be offering 30% discount to all packages, all billing cycles. The special discount code is BFCM14 and it is valid from Nov 28, 2014 0:00 AM GMT until Dec 01, 2014 12:00 PM GMT
3.CactusVPN –  decided to make an unprecedented discount: up to 80% OFF for first billing cycle. The promotion will be active from 24th Nov. till 3rd Dec. 
4.Hotspot Shield Elite VPN –  50% off! This deal will only be available for Black Friday (11/28/14) so be sure to take advantage.Offer 50% Off Hotspot Shield Elite with coupon code: MAILBF50
5.HideMyAss – Discount Up to 57% On their VPN packages for Christmas Special !!
Duration:2 December (00:00am PST) to 5 January 2015. That is a once-a-year opportunity for saving up to 57% on 1 months package only $4.99 per month. Just Catch it!
CYBER MONDAY Special 2014 Details
1 month:  $11.52 > $9.99 (13% saving)
6 months: $69.12 > $39.99 (42% saving)
12 months: $138.24 > $47.88 – ONLY $3.99pm (65% saving)
6.TorGuard – The BlackFriday 50% off Sale is now LIVE! TorGuard is celebrating big this year by offering site wide discounts on all VPN, Proxy, and email services this Black Friday through Cyber Monday.Don't miss out – these special discounts will only be active from November 28th – December 1st.
7.IPVanish is offering an additional 25% off its Annual Plan. Use coupon code:FRIDAY2014. OverPlay is offering a 1 Month of VPN service, FREE with any SmartDNS subscription.These Black Friday weekend promotions start at Midnight EST on Black Friday and end on December 1st at 11:59:59 PM EST.
Aug 14 – IPVanish Premier League Discount-15% OFF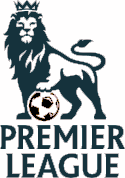 IPVanish has released a special discount to celebrate the upcoming start of the Premier League! Starting now through the end of August, all new IPVanish customers will receive 
15% off the first billing cycle of any IPVanish plan
 (1 month, 3 month and 1 year plans).
 You need to add the Coupon Code: PREMIER in the coupon box at checkout in order to have the discount applied.
This special offer gives IPVanish subscribers the opportunity to watch all the Premier League football broadcasts from anywhere in the world, for as low as $5.52 per month.
Jun 22, 2015 – HMA! Mid-Summer Night's Special
1.HideMyAss offer Discount On 2015 Summer.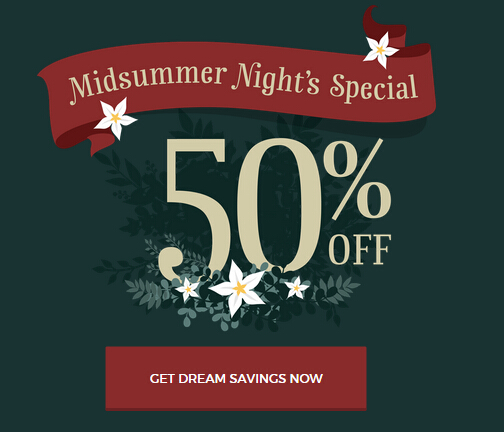 From June 21st to August 31st, the offer is available.The Discount is alive for lifetime that means price will be same as every your renewal!
1 month:  Used to be $11.52 > Now is $9.99 (13% saving)
6 month: Used to be  $69.12 > Now is $41.94 ($6.55 per month – 39% saving)
12 month: Used to be $138.24 >Now is $59.88($4.99 per month – 57% saving)  That's half price of choosing 1 month plan!  It's 50% OFF on $9.99!! *BEST DEAL* So ,don't miss this opportunity.
Jun 12, 2014 – More discount for FIFA WORLD CUP
1.HideMyAss Discount On Summer for 2014 FIFA World Cup.
The savings are as follows(Summer Sale 2014 Details,Duration:12 June (09:30am BST) to 31 July.
1 month:  $11.52 > $9.99 (13% saving)
6 month: $69.12 > $39.99 ($6.55 per month – 42% saving)
12 month: $138.24 > $59.99 ($4.99 per month – 56% saving) *BEST DEAL*
New Hide My Ass! Design
Hide My Ass have been very busy the past three months working on our new design for Hide My Ass! They spent a considerable amount of time with focus groups, tinkering with behavioural experiments to find the optimal order flow for their users.
2.  ibVPN – 30% OFF for all VPN or DNS packages
During 2014 World Cup from Brazil, ibVPN have prepared a promo COUPON that is "FIFA14″ to get any VPN or DNS package with 30% OFF (time limited offer).
3. Golden Frog now is offering new customers a 50% Off 1 Month Special for VyprVPN.
Jun 5, 2014

IPVanish is just as excited for the World Cup as you are! In celebration of the upcoming event, IPVanish is offering an exclusive World Cup promo starting now through July 13th that automatically discounts 25% OFF ALL IPVANISH PLANS for the first billing cycle. Please update your materials today and invite your visitors to watch their favorite football team compete for the cup from any device, from anywhere in the world, on the fastest VPN network in the world, for 25% off!
Feb 5, 2014
IPVanish would like to extend a warm offer to the VPN users to help celebrate the Sochi Winter Games. Though it's been a cold winter, you can still catch all the action of the Russian Winter Games from your computer in the warmth of your own home. And you can do so 100% securely and anonymously using IPVanish VPN!
Starting today, Feb 5th, all new subscribers will receive 25% off any IPVanish VPN plan when they use the coupon code: SOCHI and Promotion expires February 24th, 2014 and all accounts will renew at the standard rate.
For 25% off of the original plan price, your referred IPVanish VPN customers get:
Direct access to IPVanish's tier-1 VPN network, the fastest and most reliable in the world
Over 7,000 IPs on 110+ servers in 47 countries (and growing!)
Unlimited VPN use + unlimited server switching
2 simultaneous connections to secure multiple devices
Free IPvanish Software for Windows and Mac
Free mobile apps for Android and iOS
Open VPN, L2TP, and PPTP protocols
7 day money-back guarantee
Jan 1,2014
WorldVPN offer a discount code for Winter that will be active on the 1st of January 2014 until the 1st of April 2014. That would give you 20% off on all vpn services .
All services 20% discount code: winter
NewS on VPN Coupons 2013
Dec 12, 2013
IPVanish have excited to announce a special holiday promo for IPVanish! Starting today and running through January 1st, IPVanish is offering 25% off their 1 year VPN service package! That comes out to $58.49 for an entire year ($4.87/month) for unlimited and anonymous VPN service!
Simply enter 'HOLIDAY13' in the coupon box when subscribing to the 1 year IPVanish plan and the discount will be applied. The account will renew at the standard rate and all other service plans will remain at their same, standard low prices–$10 for 1 month and $26.99 for 3 months.
Dec 10, 2013
Due to the great response from VyprVPN Black Friday Special of 50% off the first month, VyprVPN have decided to extend that offer through the holidays.In addition,They now have a 3-Day VPN Free Trial! Many of you have requested a free trial for VyprVPN
Dec 01, 2013
HideIPVPN are starting Christmas and New Year promotion.From 16/12/2013 to 02/01/2014 ALL their VPN and SmartDNS packages are 30% cheaper. Use the Coupon code "XMAS14" you can get 30% off.
Also,this offer not only for  "New" customers,but also for Premium HideIpVPN client.You can share a post(http://www.hideipvpn.com/2013/12/vpn-smartdns-xmas-promotion-sale/) on your Facebook Wall,Just contact customer support,Then the HideIPVPN  will give you 30% off on your next payment!
Dec 01, 2013
HideMyAss Discount Christmas 2013.
As the holiday season is come,From 1st December, which is the launch day of HMA Christmas 2013 sale.
Nov 27, 2013
VPN Service BLACK FRIDAY Promotions 2013 for the Promotion only works few days,so we're not add to the main VPN Coupon list.
Aug 20, 2013
TorGuard is celebrating the end of summer with a 50% Lifetime discount coupon,
TorGuard Coupon: TGLifetime50
Discount: 50% Lifetime discount on 1 Year VPN and Proxy plans
1 Year VPN Plan – Previously price is $59.95 | Now only $29.99
1 Year Proxy Plan – Previously price is $46.95 | Now only $23.47
For a limited time, you can purchase new TorGuard VPN service or renew an existing order for 1 year plan and receive 50% OFF for the entire subscription!
Aug 1, 2013
Hide My Ass VPN Summer Vacation Sale 2013 Details
This lucrative offer is available from 1st August to 31st August, 2013. (Terms & Conditions Apply). So, rush now to avail this incredible offer from Hide My Ass!
1 month:  $11.52 > $9.99 (13% saving)
6 month: $69.12 > $39.99 (42% saving)
12 month: $138.24 > $59.99 (56% saving)
▶ Hidemyass VPN Summer Vacation Special! ◀
May 29, 2013
When you are checking out in the IPVanish VPN shopping cart(Please note the CAPS):   BVP20.  Once they enter the coupon code, you will see this message: "Welcome BestVPNServer.com Visitors!  Enjoy Your 20% OFF!
This coupon will give you a 20% discount off all IPVanish plans.  We will also have the coupon available through June 29th, 2013.
May 7, 2013
VPN4ALL have a bunch of new coupon codes valid for specific time periods within the Month of May and June;
Discount: 50% OFF our Unlimited Package which currently goes for $16.95/month
Coupon Code: *Unlimited50%* valid until 15 May.
Discount: 40% OFF any product's Package annual cycle.
Coupon Code: *Annual40%OFF* valid until 30 June.
May 2, 2013
"bestvpnserver" is a valid coupon for BananaVPN now. Get 20% discount.
March 2, 2013
VyprVPN have lowered their pricing for a limited time period of $5.00 off the price of both account plans, so plans now start at $9.99 per month.VyprVPN offers a 7 Day Money Back Guarantee with easy to use VPN clients.
March 20, 2013
VPN4ALL have decided to prolong the VPN4ALL coupon codes validity up to the 27th of March 2013;
February 10, 2013
Kepard provide VPN service for 6 months already. For someone this period means a lot but for others very few. However, for Kepard, this represents a period with continuous changes and improvements in our services.
Thus, we did the best and we also are trying to be on the top, in order to offer to our users the best VPN service-Kepard. This is the reason why we come with 6 days promotion and we offer a 50% discount on all Kepard's packages.The promo code is "6months". Promotion will be valid until February 10, 2013.