Setup VPN On iPhone – Protect Your Identity Online
In this modern age most of the people have the smartphones like android or iphone. Specailly the business man and the students now use iphone as one of the most portable device. They can access to the internet from anywhere they are and do anything they want like shopping, watching tv etc.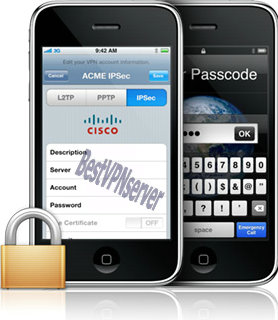 But using the internet in the public network like in the restaurants, shops creates the problem of leaking the valuable information like password. So people need to take some security actions to protect the data.
The best way to ensure the security of the iphone is to use the VPN service. The Virtual Private Network keeps your all information secured and make you anonymous on the Internet. It is helpful for unblocking any sites or you can use any ip addresses the VPN providers will provide you to get access to any of the country's site you want.
How does VPN works?
The main thing that a VPN does is to make tunnel between the iphone and the internet servers. That's why when you access to the internet or any sites you need to go through the another servers so no one can realize your identity.
VPN connection on iPhone provide secure and anonymous network that protect you Privacy.So when you connect to every public Wifi or Hot-spot connection that available in cafes, malls,hotel and even on streets,VPN will help you hide your identity.
Setup VPN On iPhone
the setting up of a VPN is very easy process. At first you need to have an account of any VPN service providers. Then you need to select what types of methods you want to use. There are mainly three types of methods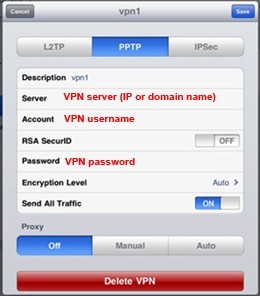 Ø PPTP which offers high connection speed
Ø L2TP which provides you more security than the PPTP but the speed will be less.
There is another method namely open VPN which is very good for the other devices but not for the iphone.
After selecting any method you need to go to your iphone setting option. There you will have to go to the select general option then network then VPN and finally add VPN configuration. After that there you will have to submit the information which you are provided by the service provider like your id and password. After setting all the things you can create a shortcut so that you can access to the VPN network any time you want very easily.
Advantages of iPhone VPN:
The most helpful advantage of the VPN is to increase the security. Also it can help you on various things like,
Ø You can securely call anyone via skype
Ø You can access to the netflix or any other blocked sites by your iphone
Ø Bypass Geo restricted,Enjoying Apple services of Siri and iCloud
Ø Encrypt your traffic when surfing the web, email and iOS apps