Point to point, secured, dedicated connection, advantages and limitations
Virtual private network is highly recommended to work with a private network ensures secured network connections. It can be used for business purpose not for individuals, and it can be connected to the network from home interior. To send or receive data, to create a secured connection with a long distance network is ensured by VPN. Extending the existing private network to a public network or wide area network (WAN) can be done with the help of Virtual private Network.
Security is provided while establishing the point to point connection with dedicated line, encryption techniques, or both can be used together.
Advantages
It wireless connection
Provides high security
Network scalability
Cost saving
Eliminated the usage of leased lines
Eliminates the telephone charges
Limitations
Before installation it is mandatory to have knowledge about network security issues and installation.
Performance of the VPN depends on the quality of service provided by ISP.
While installing compatibility issues should be handled.
How to use VPN
For installing VPN client must have the support of software or hardware on local computer  (LAN) .
VPN can be used with Wi-Fi based networks for example local area networks or wide area networks.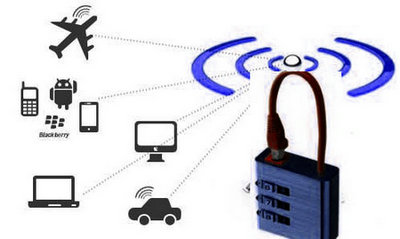 There are several issues comes into the picture when a company using VPN. Working from home is so popular and sometimes it is required to get information from Local Area Network or local disk. To access data outside of the network with the help of VPN , secured ,point to point connection can be established, But VPN is expensive in-terms of managing the network and to setup the network. LINUX operating system will support the VPN setup, configuration. Open VPN provides a solution to this problem
Open a window terminal
Run sudo apt-get install openvpn  Installs the openVPN
After installation password should be submitted
Check for the interdependencies.
For installation the steps should be followed
Restart the computer after successful installation.
Interface should be configured.
Finally package is to be installed, that allows setting up of the Bridge.
Client certificates are required to authenticate the server.
Configuring the VPN.
Few scripts should be executed to add the interface to the corresponding Bridge.
The best and good to use because VPNs supports balance of features, server location, connectivity protocols, and price.(Protocols , corporate and exit locations, logging ,anti -malware or spyware protection, mobile applications, price).
Best VPN Service – – 2014
1
Hidemyass
Cost $11.52/month || 30 Days Money Back
2
ExpressVPN
Cost $12.95/month || 30 Days Money Back
3
IPVanish
Cost $10.00/month || 7 Days Money Back
4
StrongVPN
Cost $21/ 3 months || 7 Days Money Back
5
VyprVPN
Cost $9.95/month || 7 Days Money Back