Find Best VPN for Tablet & Set up VPN connection on Android Tablet
Having a PC or laptop is a must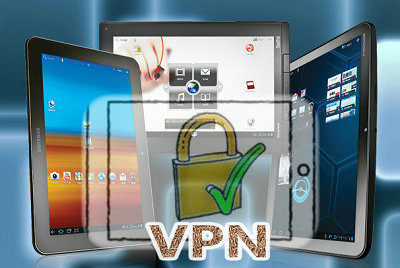 now-a-days for the people of all classes. But it is not possible for them to carry a huge pc with them when they are out of the home or office. So they tend to the portable devices like laptop, tablet pc etc. though laptop can be great asset to them but they feel very much comfort having a tablet with them.
The most benefits that a tablet can give to the users is it is just like a mini pc. The works that you can do in your home pc you can do those things in your tablet. Also if you need to get connected with the internet while you are on a go then this tablet pc can be your great asset.
Why VPN for tablet
Apple iPad or iPad mini, Amazon Kindle Fire and Samsung Galaxy become more and more popular, But while using the internet in public network or any wi–fi you need to give your connection more security. Otherwise your important information can be hacked by someone. So you need to take a few steps to increase the security.
The best way to increase the security is to use a VPN . Because it will help you hiding your ips to the others and also you will get the facility to visit the different blocked sites. Then you will really feel the freedom of using the net.That's really fun to watch foreign television while you are traveling outside.
How to set up VPN connection on android tablet
You can use the VPN or Virtual Private Network by following some process. You need to have a connection of VPN from any VPN service provider. Here we recommend some top VPN service that help you find the best VPN for Multimedia Tablet.
Top VPN service for Multimedia Tablet
1
ExpressVPN
Cost $12.95/month || 30 Days Money Back
2
Hidemyass
Cost $11.52/month || 30 Days Money Back
3
IPVanish
Cost $10.00/month || 7 Days Money Back
4
VyprVPN
Cost $9.95/month || 7 Days Money Back
5
Kepard
Cost $7.00/month ||  Free 30 minutes per day
After that Get a VPN account, you do not need to install any extra application for this. You can use your built in tools to set up this.
At first from your android tablet you will go to the home menu and there you will find tap settings. Then go to the wireless and network setting there you will find an option add VPN. Then you will have to select the VPN type. After that you will have to fill up the option of username, password and server name. you will get this information from the VPN service provider. After completing these processes you are all set to use this service.
After this you will have to go your home menu and then from wireless and network option you get the option to VPN settings. There you will find the VPN connection that you set. From there you will have to just click on the connect and then you can start using that.