VPN – The best solution to Ensure Online Privacy

Working online for various reasons is very common to all the people now-a-days. People are getting totally online based. They can not wish to go out if they can do the shopping , paying the bills via internet. But doing such things can face a great risk when there is not enough security on the confidential subjects
It's been a challenge for the people to keep the necessary information safe. There are several ways to make it safe.
How to Protect Personal Privacy Online
At first when you are browsing any site try to take a look and think that if the URL is safe to browse or not. If the link is not safe and if you feel that your valuable information can be leaked then try to avoid visiting the site or even if you visit don't give them personal Privacy info.You can install the Anti-Trojan software to help you avoid that security threats.
You will also be careful about the various online accounts. Try to use the top most security to keep them safe.Use Strong Passwords and Don't make such information public which may create further problems.
If you use any wireless network then you will have to take extra measure to make the connection safer. The best would be if you use any password for your connection. Because if anyone can get into your private network they can steal your valuable information from your pc. So think about this security. Don't Use Sensitive sites on Public WiFi/hotspots network,But if you have to use it,we advice you use VPN service.
Sometimes you may search for many things via online and the site authority keeps a record on this. So if you don't keep yourself under risk then try to remove all your search history. That's mean keep your history, temp files and cookies clean on your internet browser.
Most of the time the viruses that attack your pc come from browser. So it is very important to increase the security of the browser. This will help you protect any malware that may affect the pc badly. Also You can install the Anti-Virus software to help you keep your Privacy safe.
VPN – the best solution to Ensure Online Privacy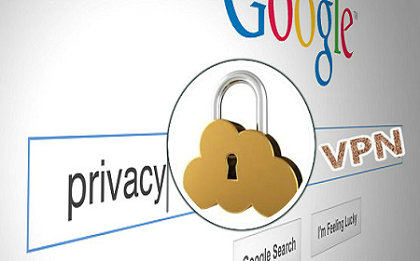 But using a VPN connection is one of the best way to get your information and pc more secure. This Virtual Private Network can give you full security by making you anonymous in the online and also hiding your own ip address. Also you will get the facility of visiting any blocked sites in your area by using VPN service,No one can know what's sites you're surfing.
It will move your all data to a different tunnel so no one can guess that who you really are. They will see the ip or your identity which you are using as VPN service. So this can really be the most popular service to give high protection to the online accounts also the offline accounts.
And if you need heavily privacy-protecting, you should find a VPN service that don't keep logs, All your online behavior will be fully anonymous,So your online personal privacy is protected.