Extra Internet Security for Identity Protection with VPN Technology
In this modern age, all the people are fully dependent on the online. As people are very much busy at their work so they like to complete the necessary task from home or when they are on the go.
Now people do their shopping online, drop the CV for applying for any jobs online and watch the TV or play games with friends online. So doing these tasks many important documents and information are given to the others. So there is a chance of leaking the information or hacked by the others.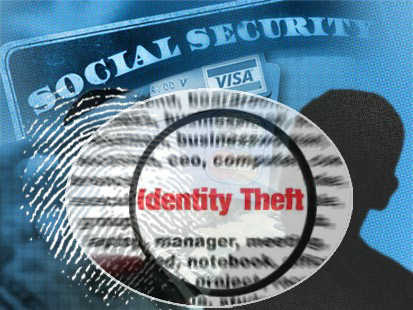 Stealing information about anyone's important online account is a great problem nowadays for the people who are fully dependent on the online for their work. As the activity of the people on the online account has been increased the hackers also take the chance to nab the information and do some evil deeds.
Especially when you are in outside of the home and you need to use the net from a coffee shop or rail station under an open network like wi-fi there is huge chance to get theft of your information. So while using the net in an open network you need to make a shelter for your valuable INFO.
So taking steps to take action against this serious threat has been a serious issue today. Normally the thieves try to steal the information about the credit card, debit card or the bank account. They try to steal the money from the account and sometimes take any loan using others' names. So that creates a serious problem to the online users.
Identity Protection
There are several ways by which you can protect your identity. The best option is to look after the online accounts and check them on a regular basis by yourself. But if you can not do that there is another option by paying some money to the other organization who works on this. Also, some banks also take some alert systems to give an extra mask on the accounts.
You can take some steps to protect your identity by yourself from Identity Theft and Online Fraud. Like
>> Always be careful while using the online account from a public network. Because from a network anyone can peep through your important information by using some hacking tricks. So it is better to use any VPN service if you are to use the accounts in a public network or it is better not to use them in open network
>> Always clear the log history, temp files and cookies of your data while using them in your office network or any other's network.
>> Always be alert for a phishing site. Using these sites your id and password can be stolen.
Including these monitors the account and credit card regularly can help you protect your identity. If you can maintain these tasks then you don't need to cost the money to give extra protection by the other identity protectors.
But if you are busy with your jobs and feel that you are not managing time to look after your accounts then you can use any of the services provided by the different companies.
But do a little research on the organizations before taking any decision. Because it will cost you a lot of money and a different service provider has got different features. So at first identify your requirements and then approach any of them to satisfy your needs.
Increase Internet Security
There are many ways to increase security. Some people may use the proxy servers that will help them to put a mask in the ip address so that no one can feel that who is the user. Another useful technique is to use the VPN or Virtual Private Network.

There are so many features that a VPN service can provide. Simply it will re-route the data of your to a different tunnel and others will not find your own identity. They will see the ip of the tunnel through which the data is encrypted. So it will definitely hide you from others.
There are several ways to use the VPN service. You can use any VPN server of any 3rd party or you can make a home VPN of your own which is more secure.
In the first case, you just need to find out the right VPN service provider for your necessity and then by paying some money you can get their service and enjoy the service.
But making a home VPN is the most secure. You just need to have a high-speed internet connection at your home. Then you need to get the software from a VPN service provider and then create a network at your home computer.
After this take your laptop or any portable device and then do the same process using the same info. Then keeping the on of your home computer you can easily get access to your home network using the portable device even from the outside from home.