WorldVPN Review
WorldVPN is a VPN service provider that offers VPN services (LT2P and PPTP and OpenVPN) via more than 70 server locations in more than 34 countries. They offer a variety of VPN packages : unlimited, dedicated and shared.
They are based out of Australia and has been in business since 2006. They are a barebones service in the sense that their website and general online presence seems neglected but their service does indeed work .
WorldVPN Speed Test
On our Win XP SP/3 test machine we had no trouble connecting via PPTP. We did manage to test 2 U.S., 1 Russian, and 1 Hong Kong server and while our page loads did suffer a little it was within normal ranges. As with all VPN's, speed slowdowns are par for the course.
Pricing Plans/Coupons for WorldVPN
WorldVPN has a four of payment plans some of which are outlined below.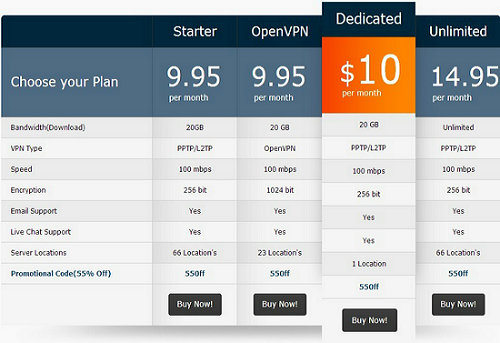 Starter with 68 server location, 20 GB access $9.95
OpenVPN with 23 server location, 20 GB access $9.95
Unlimited with 68 server location, Unlimited GB access $14.95
Starter with 1 dedicated IP, 20 GB access $10
On all their access plans they offer discounts for paying every 3 months, 6 months, and 12 months in advance.BTW,They offer 1 hour free VPN trial that a test account to your email address.
As of all time they have a discount code like (spring,summer,autumn,winter) for 20% off.
WorldVPN.net Setup
WorldVPN setup procedures are manual but the VPN protocols are standard and apart from the time involved in manual setup their should be no problem.
They offer vpn connector for windows platform also .
WorldVPN.net Server Locations
They are strong in terms of server locations. As mentioned elsewhere – worldvpn.net has servers in 34 countries including the U.S., UK, Netherlands, Finland, Ireland, Switzerland, Sweden, Romania, Hong Kong, Singapore, Russia and … , They have more than one server in many countries, (20 on Eurpoe,) and 68 location's in total.
Protocols Supported
Presently they only support PPTP and L2TP and OpenVPN. In addition to protocols mentioned WorldVPN offers both static (dedicated) and dynamic (shared) IP's
WorldVPN Errors
As we mentioned before the service runs from the native client in your OS so errors encountered would presumably easily resolved or at least diagnosed in a standard manner.
In our brief test we encountered no VPN errors.