Shadowsocks – Providing Free Socks5 Proxy Solution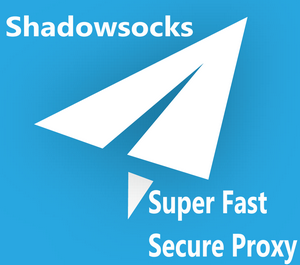 Shadowsocks is one of the most well known open source socks 5 proxy which is extremely beneficial for your official website as it is mainly designed to protect the traffic of your internet. The main methodology of shadowsocks is it will mainly encrypt the web traffic between the servers and you the user so that the ISP is not able to spy in any case.
But the interesting part is if the ISP does not know what you are doing then it will not going to block the web traffic in any situation. Hence with the help of this methodology, you can easily bypass the restrictions without any inconveniences by the ISP.
Benefits of VPN
The major difference between the shadowsocks and other socks 5 proxies and the VPNs is VPN is global and the shadowsocks are not global. And the main issue is with shadowsocks, a few web traffics will not be able to pass the servers but then in case of VPN, since it is global then all the website traffic will bypass though the servers, hence VPN can be more helpful in this case.
1
ExpressVPN
Cost $12.95/month || 30 Days Money Back
2
Hidemyass
Cost $11.52/month || 30 Days Money Back
3
IPVanish
Cost $10.00/month || 7 Days Money Back
4
Pure VPN
Cost $9.95/month || 7 Days Money Back
5
VyprVPN
Cost $9.95/month || 7 Days Money Back
BENEFITS OF shadowsocks
But then there are a few benefits of using shadowsocks as well and one such benefit is with the help of shadowsocks, the customers can choose what is the website traffic they want to bypass and what is the traffic they don't want to bypass which is immensely helpful for the users. But then in case of VPN, say you are the user and you are in china.
Now since you are in china then obviously you would like to see only china movies. So in case you wish to see china movies in youku.com and also simultaneously you wish to use Facebook or any other social networking website then if you use VPN, and say you are connected to a VPN which is not in china then you can't watch video on youku.com or else in case you can watch a few videos then the speed would be extremely slow for you, buffering would take place numerous times while watching the video.
But then in case you use shadowsocks such issues will not come as the youku.com traffic would seek aid from the local area network which will not going to bypass the servers and simultaneously the traffic for the social networking website that you wished to check out meanwhile watching the videos would go through by the servers. So you can understand how helpful this shadowsocks can be for your aid.
This shadowsocks are getting popular in China due to such an awesome servicing for the customers.
Related: Pick the best VPN for China