Kepard – 50% OFF on yearly package & launched Android App in 2013
Kepard VPN is getting more popular among VPN users,Especially offers 30 minutes a day for up to 365 days free. Although It's one of the cheapest VPN services on the VPN market, Kepard have made an even better deal for their customers.Here is some important update to the Kepard in 2013.
Kepard VPN Anniversary Promotion
Kepard Anniversary Promotion – BUY 3 MONTH GET 3 FOR FREE that's means 6 for the price of 3! For the month of August, 2013, Users buy a three month Kepard VPN  service subscription will be get an additional three months' subscription,that's absolutely FREE! It's 12 months for anniversary promotion.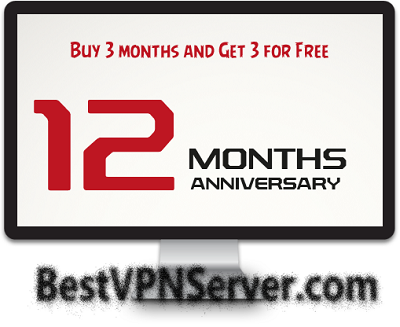 50% Discount on yearly package
That's is,starting with the March 4, 2013,Kepard changed the price of Kepard yearly package and the New price is $35 instead of $69 as used to be before.That's a 50% discount to Kepard VPN lovers.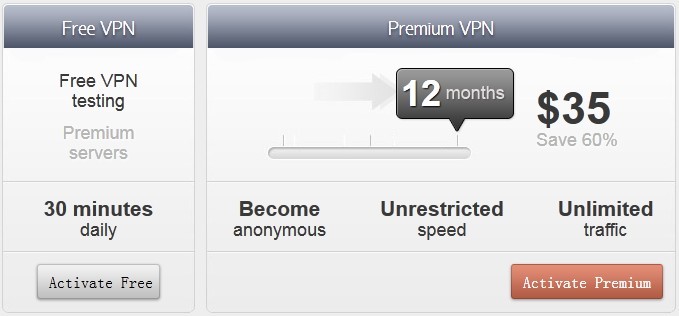 The monthly price ($7) and the quarterly ($19) did not change, only the yearly package. That's may be a limited time offer,so if you like the Kepard service,we recommended you check out  yearly package ASAP.
Kepard launched Android App
Also,Kepard is pleased to announce new feature of Kepard on Android.They would like to share with you the news that Kepard launched Android app,making it much easier to secure your data traffic on your Android device. and can be downloaded and installed directly from Google Play: http://goo.gl/bVR1D.
Their app designed with a user-friendly interface and there are some features including:
Instant connectivity – Simply connect and disconnect
Easy switching between countries and IP addresses
Automatically connect option
Earn Premium VPN trough referral program
Kepard also have special packages for you with unlimited Premium VPN on your smartphone.
1 month- $1.99
1 year- $19.99
All new users will get 15 days of Premium VPN for FREE.Now, with Kepard app, the use of VPN on Android is much easier and enjoyable.